Concern for the future of Welsh national parks
Tuesday 6th June 2017 2:16 pm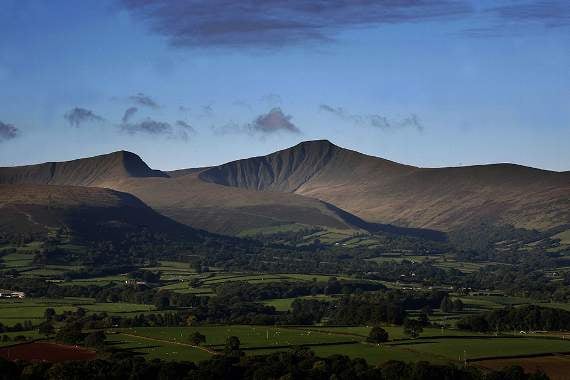 Subscribe newsletter
Subscribe to our email and get updates right in your inbox.
THE Welsh Government should legislate if it wishes to change the way national parks are governed, a politician has said.
The Welsh Assembly today debated a Welsh Government ordered review into national parks and areas of outstanding natural beauty.
Lord Dafydd Elis-Thomas, who quit the Assembly's Plaid Cymru group earlier this year, chaired the Future Landscapes Working Group which considered a previous report that produced 69 recommendations into the future of Wales' designated landscapes.
The review said the Brecon Beacons National Park and other park authorities should promote green, or sustainable, energy and Wales should use such areas as brands to portray a positive image of the country to the world and to attract inward investment and tourism.
Plaid Cymru today sought agreement in the Senedd Chamber to ensure any change in the legislation governing national parks should be taken through the National Assembly as primary legislation.
Plaid Cymru shadow cabinet secretary for energy, climate change and rural affairs Simon Thomas said: "The Welsh Government needs to defend the proper protection and management of, and resources for, the national parks and areas of outstanding natural beauty.
"It is a concern that the Future Landscapes report contains no reference to what should happen when there is conflict between the conservation and enjoyment aspects of a national park. Currently the law dictates that conservation should takes precedence.
"This is known as the Sandford Principle. By not even addressing this principle, the report leaves open the possibility that development could be allowed in our national parks and areas of outstanding natural beauty that could detract from the purpose of their designation in the first place."
The Mid and West Wales AM said: "Major developments in protected areas must be of national interest; that there is no practicable alternative to development in a national park, and must be built in a way that minimises detrimental effects on the environment.
"Several representatives from national parks, other conservation groups and concerned individuals have raised concerns that they fear that conservation will be lost as a central purpose of Wales' national parks.
"People who formed part of the working group have also said that the report's recommendations do not reflect their views.
"Plaid Cymru believes that any legislative change to the purpose or governance of Wales' protected landscapes should be made through primary legislation and subject to the full scrutiny of the National Assembly for Wales.
"There should be a full consultation process and members of the public as well as stakeholders should be encouraged to contribute.
"Protected landscapes have their own intrinsic value, based on their natural beauty.
They also provide wider benefits to the economy; health and wellbeing; and to our natural environment.
"It needs to be ensured that national parks continue to conserve the natural beauty of these areas and that this remains a central purpose of designated landscapes, along with the enjoyment of these areas."
The Open Spaces Society said it is concerned the review could undermine the foundations on which Wales' national parks and AONBs stand.