Dan Lydiate joins call to find Groundsman of the Year
Wednesday 21st February 2018 1:51 pm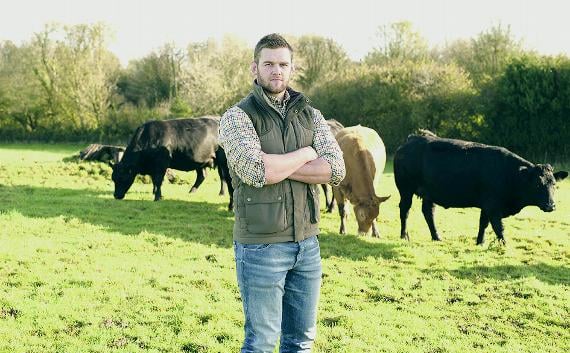 Welsh Beef is looking for candidates for Groundskeeper of the Year, to reward those who work hard to maintain our sports fields. Dan Lydiate, the face of the recent Welsh Beef promotional campaign and one of the competition judges.
Subscribe newsletter
Subscribe to our email and get updates right in your inbox.
AS part of its continued support for grassroots rugby, PGI Welsh Beef is launching its Groundsman of the Year Awards.
Designed to spotlight the unsung heroes of the nation's great sport, it is giving one lucky individual the recognition they deserve with a Groundsman of the Year trophy alongside £500 worth of outdoor clothing.
Whether tending to a small patch of grass with immaculate precision or battling through the elements to get a pitch playable in the winter, PGI Welsh Beef wants to hear from you!
Judging these awards is Welsh rugby international Dan Lydiate, who has had the pleasure of playing on some of the finest pitches in the world, Len Smith, former head groundskeeper for Glamorgan Cricket Club, and Charlie Morgan, a grassland consultant.
Collectively, these three have experience of what makes a perfect pitch, from the best techniques for growing and maintaining to what a player wants from the grass.
Rhys Llywelyn, Market Development Manager at Hybu Cig Cymru – Meat Promotion Wales (HCC) said: "At PGI Welsh Beef we know the importance of good-quality grass.
"Welsh farmers have known for generations that if you look after the environment, the environment will look after you. And that's the secret behind centuries of sustainable farming practices that have made Wales a producer of high quality lamb and beef. on the pitch, like on the farm, seasonal management is crucial to achieving a high-quality grass throughout the year and this requires a steadfast dedication.
With this award we want to celebrate the steadfast individual or the group of people who take pride in the pitch for your club."
This campaign is the latest in PGI Welsh Beef's support of youth rugby in Wales.
The vast majority of cattle in Wales are reared on grass and the vegetation is a key part of what gives Welsh Beef its flavour and makes it so lean.