Photos and videos of a robin in Brecon's Aldi store have gained a lot of attention on social media recently, with the red chested bird serenading shoppers on their visits to the supermarket.
The robin, which can usually be found sat on top of one of the aisles, is becoming somewhat of a local celebrity with people sharing images and videos of it on Facebook.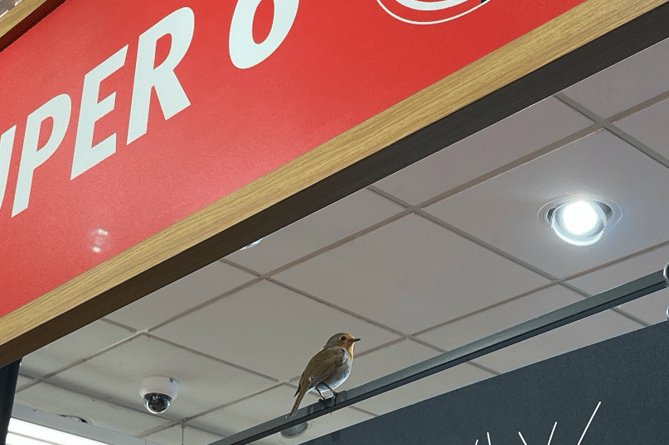 The robin has received a lot of support on social media, with one user saying: "I love the fact that he's always in there, it's very cute and sometimes he's singing his little heart out."
Another Facebook user said: "He was in yesterday too. Sounded absolutely beautiful and it was lovely to see. I do hope they let him stay there as long as he's happy and healthy."
Some people have claimed to have seen the robin in Aldi last year, and some have suggested that it has returned in recent weeks with the turn in colder weather conditions.
The robin is said to have the opening and closing of Aldi's doors to a "fine art," coming in and out of the shop when it wants to.
Despite some people objecting to the robin being in the store, many people are in full support of the bird with one person saying that the robin is the store's "new branch manager!"