Fforest Fawr awarded prestigious green card
Sunday 3rd April 2022 4:00 pm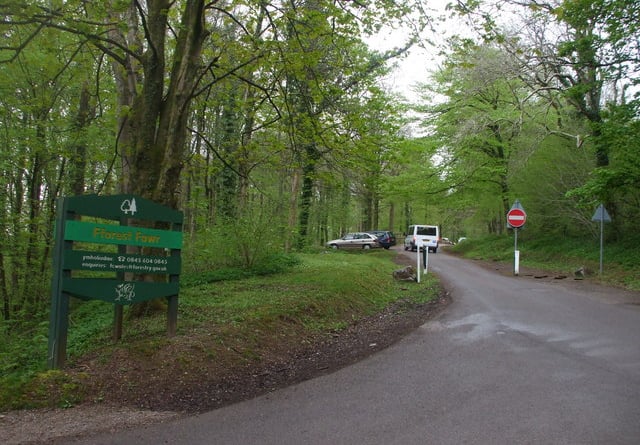 Fforest Fawr carpark entrance
(John Lord via Geograph )
Subscribe newsletter
Subscribe to our email and get updates right in your inbox.
Last week the UNESCO Global Geoparks Council (UGGpC) awarded Fforest Fawr Geopark a green card, their highest revalidation honour.
Fforest Fawr Geopark is an area of land that sits within the western part of the Brecon Beacons National Park. Its purpose is to manage a landscape with national, international and geological significance with a focus on protection, education and sustainable development. International cooperation through networking with other UNESCO Global Geoparks is also central to its purpose.
Every four years the quality of services delivered in each UNESCO Global Geopark is reassessed in a revalidation process involving the submission of a progress report and a field mission undertaken by two evaluators chosen from the "Official Roster" of UNESCO Global Geopark evaluators.
Fforest Fawr was first designated as a European and Global Geopark in 2005, and since then it has been awarded four green cards, marking it as an exemplar within the Global Geopark family. It is one of two geoparks in Wales, one of 8 in the UK, one of over 80 in Europe and one of over 160 worldwide.
The experts who evaluated Fforest Fawr Geopark in November 2021 submitted a report which led to the award of a green card by the UNESCO Global Geoparks Council.
Alan Bowring, Geopark Officer for the Brecon Beacons National Park Authority, said:
"During the revalidation, we introduced the judges to numerous partners and communities with whom we've been working.
"We're delighted to have been awarded yet another green card. We are extremely proud of our UNESCO status and take great pleasure in sharing its special qualities with visitors while ensuring that it is a vibrant, prosperous and sustainable place to live."
Dr Tony Ramsay, Scientific Director for the Fforest Fawr Geopark, said:
"In awarding a green card, the UGGpC acknowledged that Fforest Fawr Geopark, by fulfilling the expected criteria, will continue as a UNESCO Global Geopark for a further four-year period.
"The award provides challenges and opportunities for developing the Geopark and cooperating with UNESCO Global Geoparks in the response to the crisis created by global climate change and its many consequences."
One of the highlights of the revalidation tour was a visit to the new Geopark hub at Craig y Nos Country Park. The Geopark Discovery Point was funded by the EU's former Atlantic Geoparks Interreg scheme and the Welsh Government. It features a series of outdoor exhibits that explore the area's history and geology. These exhibits invite visitors to engage with all corners of the Geopark's beautiful and dramatic terrain.
Those keen to experience the Geopark might be interested in the recently launched Geotours app, which guides walkers through the area's breath-taking scenery.
Comments
To leave a comment you need to create an account. |
All comments 0