Council tax reforms 'don't go far enough' says Welsh Liberal Democrats
Wednesday 13th July 2022 8:00 am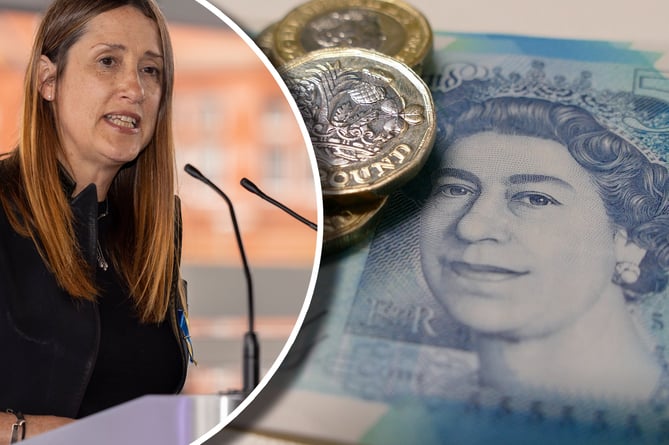 Jane Dodds inset over a photo of money
(Supplied )
Subscribe newsletter
Subscribe to our email and get updates right in your inbox.
The Welsh Liberal Democrats have said that council tax reforms "don't go far enough".
Responding to plans outlined by Labour and Plaid Cymru to launch a revaluation of council tax across Wales, the Welsh Lib Dems said the proposals don't go far enough and skirt around reform rather than implementing the systemic change needed.
Commenting Welsh Liberal Democrat Leader Jane Dodds MS said: "We currently have a once-in-a-lifetime chance to make real changes to council tax in Wales.
"Despite both Plaid Cymru and Labour previously pledging to work towards a land value tax to replace the outdated council tax system, these proposals don't seem to bring us any closer to the systemic changes needed.
"Reforms must go beyond a simple revaluation and the changing of tax bands.
"I am also seriously concerned that should re-evaluation go-ahead during a period of extremely inflated property prices such as the one we are experiencing now, these proposals could hurt the very people they are designed to help."
It comes after Welsh Labour and Plaid Cymru announced today that ministers are considering creating new council tax bands to "rebalance the burden" faced by households in Wales.
Reforms to the way council tax rates are set have been put forward by the Welsh Government as part of its cooperation agreement with Plaid Cymru.
Proposals include a revaluation of around 1.5 million homes in Wales to ensure people are paying the right level of tax.
Homes in the highest tax band can be worth more than nine times the value of homes in the bottom band, yet only pay three and a half times more council tax.
The Welsh Government says: "The vision launched today is for a future system which rebalances the tax burden on households, funds services that benefit everyone, and has regular updates to keep the tax fair."
An re-evaluation of homes would enable different bands to be created with new tax rates chosen for each band, creating a fairer tax, the Welsh Government says.
The last revaluation in Wales was in 2003.
While the value of homes has increased significantly since then, the system would remain a relative one, so increasing property values would not necessarily lead to increasing council tax.
An initial consultation on the reforms has opened today and is open for 12 weeks.
Comments
To leave a comment you need to create an account. |
All comments 0