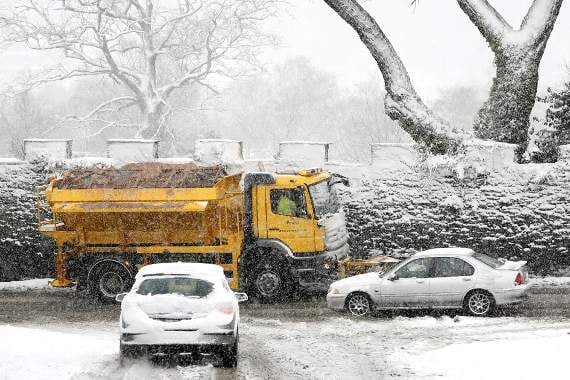 Subscribe newsletter
Subscribe to our email and get updates right in your inbox.
Mid and West Wales Fire and Rescue Service is calling on all residents to take extra care when driving this winter.
Road Safety Manager Spencer Lewis said: "Over the last year we attended 529 Road Traffic Collisions across the Service.
"Driving during poor wintry conditions requires a different approach and by making some simple changes to driving habits, drivers can reduce their chances of being involved in a collision.
"At this time of year, driving conditions can be treacherous. I urge motorists to be prepared to drive with care and adjust their driving to suit the conditions"
The service has issued advice about keeping safe whilst driving this Winter.
Drivers should regularly check both local and national weather forecasts, and as breakdowns are more common this time of year, it's a good idea to service your car, particularly before long journeys.
Remember to inform someone of your intended route and time of arrival in case something goes wrong, and make sure the condition, tread depth and pressure of all your tyres are at a good standard, including your spare tyre.
Carry a Winter emergency kit in your car containing the following essential items: ice-scraper and de-icer, a high-visibility vest, warning triangle, charged mobile phone, torch, snacks, bottled water, blanket, warm clothes, boots and a first-aid kit.
Keep your windscreen clear and regularly top up your washer bottle with screen wash, as well as keeping windows and mirrors clear of mist, ice and snow.
In icy conditions, avoid harsh braking and acceleration or sharp steering and most importantly remember to reduce your speed. Also, stopping distances are ten times longer in ice and snow, so remember to keep your distance.
The Mid and West Wales Fire and Rescue Service serves Carmarthenshire, Pembrokeshire, Ceredigion, Swansea, Powys and Neath Port Talbot.
For further advice on driving in Winter conditions, watch the video below.