Biker clocked by police doing 120 miles per hour near Brecon
More than 20 vehicles were caught speeding and four exceeded 100mph.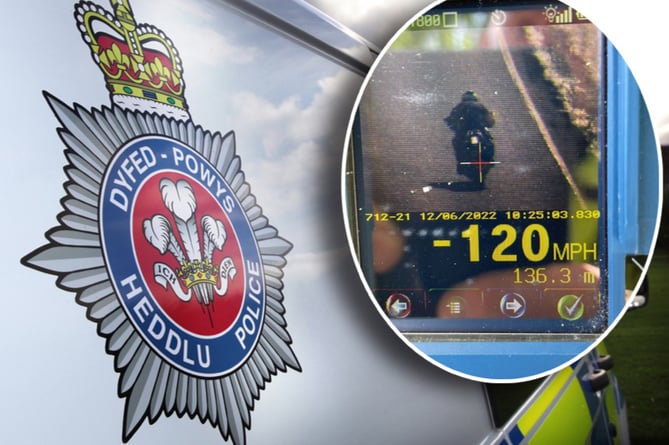 Subscribe newsletter
Subscribe to our email and get updates right in your inbox.
A motorcyclist travelling at 120 miles per hour was just one of more than 20 speeding drivers clocked by police near Brecon yesterday in a space of two hours.
Dyfed-Powys Police said that 26 vehicles exceeded the 70mph speed limit on the Brecon Bypass, with four of them travelling at speeds over 100mph.
Powys Roads Policing posted its Sunday morning speed check results from the A40 on Twitter with the hashtags "#DriveSafe", "#DriveToArrive" and "#NotARaceTrack".
Powys Roads Policing tagged Go Safe Cymru in the tweet and said: "Speed checks on A40 Brecon By-Pass this morning. In just the space of 2 hours over 26 vehicles were found to be exceeding the speed limit with 4 of those in excess of 100mph."
The minimum penalty for speeding is a £100 fine and three penalty points on your license.
First time offenders may be offered to attend a speed safety course instead.
However motorists who accumulate 12 points over three years face a driving disqualification.
The fine is also calculated as a percentage (up to 175 per cent) of your weekly income to a maximum of £1000 (or £2500 on motorways).
Speeding offences are classified under Bands A, B, and C - Band A is the most severe - all of which result in a fine.
An example of a Band A offence is driving at speeds of 101mph or more on a 70mph road - being caught can result in either being disqualified from seven to 56 days or six penalty points.
A Band B offence results in a disqualification of seven to 28 days or four to six points on your licence - an example of Band B speeding would be travelling at between 91mph to 100mph on a 70mph road.
A Band C speeding offence, which is driving from 71mph to 90mph on a 70mph road, can result in three points on your driving licence.
Comments
To leave a comment you need to create an account. |
All comments 0