Rise in sexual offences in Powys
Thursday 28th April 2022 7:00 pm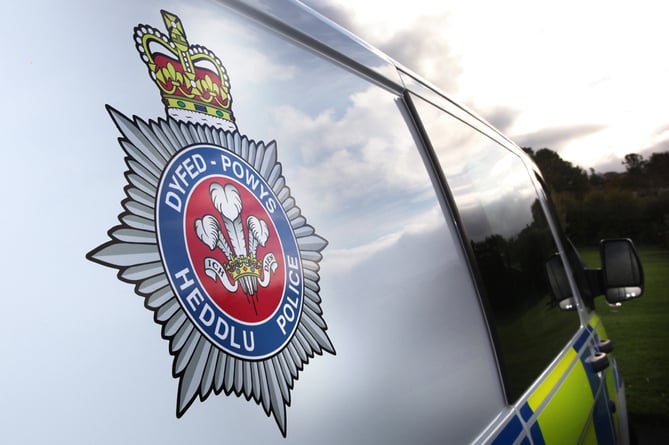 (Brecon & Radnor Express )
Subscribe newsletter
Subscribe to our email and get updates right in your inbox.
More sexual offences were recorded in Powys over the last year, amid a record high number of such crimes across England and Wales, writes Radar data reporter Patrick Jack.
Dyfed-Powys Police recorded 409 incidents of sexual offences in Powys in the 12 months to December, according to the Office for National Statistics.
That was an increase of 32% compared to the previous year.
At 3.1 crimes per 1,000 people, that was in line with the rate across England and Wales, which stood at 3.1.
Around 6.1 million offences were recorded across England and Wales in the year to December, including computer fraud and computer misuse.
This was up 8% from 5.6 million in 2020, but roughly the same number as recorded in the 12 months to March 2020, before the coronavirus pandemic.
The number of sex crimes logged by police across the two nations reached another record high in 2021.
Police forces recorded 183,587 rapes and sexual offences in the year to December 2021 – up 22% on 2020 (150,748), which was previously the highest annual figure to date.
Some 37% of sexual offences recorded (67,125) were rapes – a 21% rise from 55,592 in the 12 months to December 2020.
There was also a rise in domestic-abuse related crime in 2021, and stalking and harassment.
Diana Fawcett, chief executive of the charity Victim Support, said she was "seriously concerned" by the latest figures.
She added: "Sadly, these figures reflect what we're seeing – the number of sexual violence cases referred to us have increased by a third since before the pandemic.
"We also know that court delays for victims of sexual violence are at an all-time high – this is a worrying combination."
The ONS said the latest statistics may reflect a number of factors, including the "impact of high-profile incidents, media coverage and campaigns on people's willingness to report incidents to the police, as well as a potential increase in the number of victims".
It said the overall number of crimes recorded were lower during lockdowns but that there were "substantial increases" from April 2021, with certain offence types returning to or exceeding pre-pandemic levels.
The total number of offences in Powys increased by 32%, with police recording 9,221 crimes over the course of the year.
This puts the overall crime rate at 69.3 per 1,000 people, compared to a national average of 85.5.
Other crimes recorded in Powys included:
4,439 violent offences, a rise of 45%
1,336 theft offences, a rise of 11%
1,013 incidents of criminal damage and arson, up 23%
49 possession of weapons such as firearms or knives, down 35
1,378 public order offences, up 76%
Have you been effected by the topics in this article? Don't suffer in silence.
If you have been sexually assaulted - whether historically, recently, as a child or as an adult - it is important to remember that it was not your fault.
Sexual violence is a crime, no matter who commits or where it happens - do not be afraid to get help.
Below are some available resources - all are trained to help survivors and all are completely confidential.
The nation-wide charity Rape Crisis which can be reached online by clicking here to either find your nearest crisis centre or to use their online live chat.
Rape and sexual abuse support centre freephone helpline which can be reached by calling 0808 802 9999 which is open from 12pm to 2.30pm or from 7pm until 9.30pm every day of the year, providing support for female survivors, partners, family and friends.
Mankind which offers support specifically for men who have been sexually abused which can be reached by calling 01273 911680.
None of the mentioned charities will force victims of sexual abuse to call the police as it the choice of the survivor, but they will also support survivors who choose to report their abuser.
Comments
To leave a comment you need to create an account. |
All comments 0