Ramblers lay out priorities to council candidates
Monday 11th April 2022 4:00 pm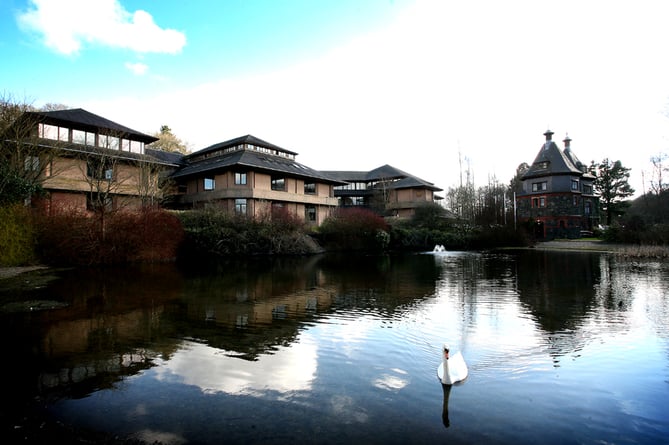 Powys County Hall
(Brecon & Radnor Express )
Subscribe newsletter
Subscribe to our email and get updates right in your inbox.
On behalf of all Powys residents and visitors, Powys Ramblers is calling upon all candidates in the forthcoming County Council elections to commit to actions to reverse the deterioration of Public Rights of Way (PROW).
There are over 9,250 kilometres of PROW in Powys, of which only 38 per cent are in a satisfactory condition. Information collected by Welsh Government shows that Powys compares badly with other Council areas.
In many cases routes are unmarked, overgrown or obstructed and the situation is getting worse. Many stiles are in poor condition and some are dangerous.
Also, there are 7,200 reports of problems from members of the public, waiting to be resolved. Council surveys show that users are most concerned about obstructions and poor signage/waymarking. Every year, bridleways, footpaths and other routes are being lost.
This neglect is not a new situation that can be attributed to COVID and unless strong action is taken, we will continue to lose PROW.
Footpaths and bridleways are the means by which locals and visitors can walk in the countryside. Our paths contribute to people's physical and mental well-being and the economic viability of small businesses, particularly in the recreation and tourism sectors.
Powys Ramblers are asking for:
The appointment of a Cabinet member as a Public Rights of Way champion.
Setting priorities, clear objectives and adequate resources to prevent further deterioration and to complement tourism and health objectives.
Protection of the small amount of funding that remains after cuts in the PROW budget, accompanied by action to increase resources dedicated to PROW.
Clarification of the role of Town and Community Councils in looking after their PROW and delegation of more responsibility and authority.
Enforcement action to be taken against those who fail to remove obstructions from PROW.
Action to recruit more Countryside Volunteers and increase the opportunities for them to work effectively.
Urgent measures to fulfil the statutory duty to signpost public rights of way where they join tarmac roads.
Comments
To leave a comment you need to create an account. |
All comments 0