Further calls for protection of Welsh mountain landscape
Cambrian Mountains Society is campaigned to have the area designated as an Area of Outstanding Natural Beauty
Wednesday 10th August 2022 6:00 am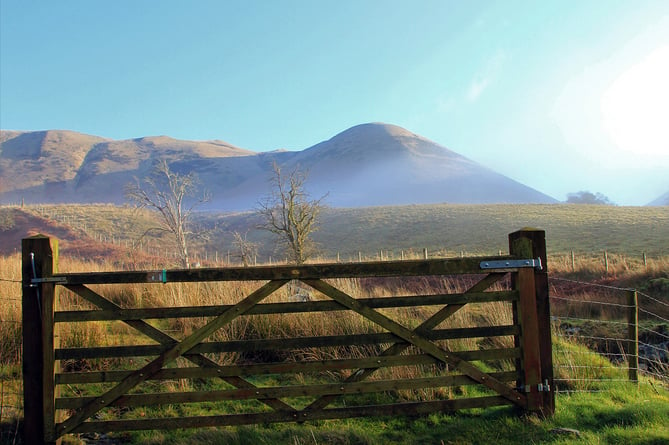 Subscribe newsletter
Subscribe to our email and get updates right in your inbox.
While 15 per cent of the English landscape is designated an AONB, and four per cent in Wales – no AONBs or National Parks exist solely in mid Wales, leaving the region's countryside and heritage open to exploitation.
This figure was highlighted by Phil Holden, Shropshire Hills AONB Partnership manager, during a webinar delivered to the Cambrian Mountains Society (CMS) on how designated landscapes work.
CMS is campaigning to have the Cambrian Mountains designated an AONB – mid Wales is the only part of Wales that has no formal protection for its unique natural heritage. A petition to the Senedd is currently online, once it has reached 10,000 signatures, the issue can be debated in chamber.
The Shropshire Hills have been an AONB since the late 1950s. The primary purpose of an AONB is to conserve and enhance natural beauty. However, given the needs of the modern world, there is also a deep focus on nature recovery, climate change and its impact on rural communities and sustainable tourism.
The Cambrian Mountains share many characteristics with Shropshire - both having considerable upland areas, peatland and numerous farmsteads.
Lorna Brazell, CMS spokesperson said: "What is evident from Phil Holden's excellent talk is that the AONB designation is a flexible model, and can be adapted to suit the specific needs of each region. This would work very well for us in mid Wales, where we enjoy a very distinctive culture and heritage."
"Designation would certainly work in favour of people living and working in mid Wales should AONB status be achieved. It would also provide the potential for access to funding from organisations such as the Heritage Lottery for projects such as the restoration of native woodland, head starting curlews to improve their survival to maturity, and natural hydrology projects in the uplands."
"England also runs a DEFRA scheme called Farming in Protected Landscapes, where grants can be accessed to help farmers. A similar scheme would be very useful here in Wales."
The Cambrian Mountain area includes the sources of the River Severn and River Wye and was unsuccessfully proposed as a national park in the 1960s and 1970s.
The highest point of the range is Plynlimon, at 2,467 feet
The Senedd petition for AONB status is open for signatures online at petitions.senedd.wales/petitions/245150
Comments
To leave a comment you need to create an account. |
All comments 0