Leaving the wonky green shop: The Hours Cafe moves up to Priory Hill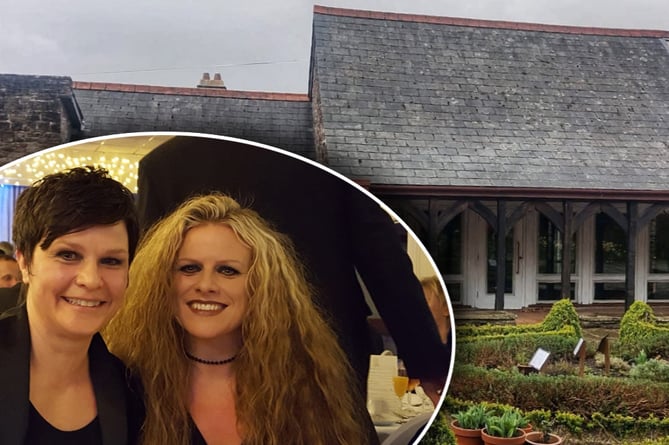 Nicky and Leigh from the Hours inset over the new location on at the Cathedral Priory Hill
(The Hours )
Subscribe newsletter
Subscribe to our email and get updates right in your inbox.
A popular Brecon cafe and bookshop has closed its doors on Ship Street.
When residents walk between the High Street and Llanfaes, The Hours Cafe is always unmissable on Ship Street on account of its quirky old building.
Homed by the wonky green shop, fans of the cafe and bookshop have no need to worry as the business is only moving up the hill to Brecon Cathedral.
Leigh Hendra has co-owned The Hours with Nicky Bickerton for around 11 years - Leigh said it will be 12 in October.
She said: "We're moving - after 11 years on Ship Street in the wonky green shop, we're making the big move up Priory Hill to the close of the cathedral.
"I love this building, we've built a real community on Ship Street, but I think the pandemic really showed us the limitations of the physical space, and although we've done everything we can with this building.
"It's lovely and it's quirky and it's got real warmth and soul to it, but when we went through that phase of opening and closing and opening and closing during the lockdowns, we realised that it was quite an inflexible space when we had to take away quite a lot of our tables and chairs and then put them back."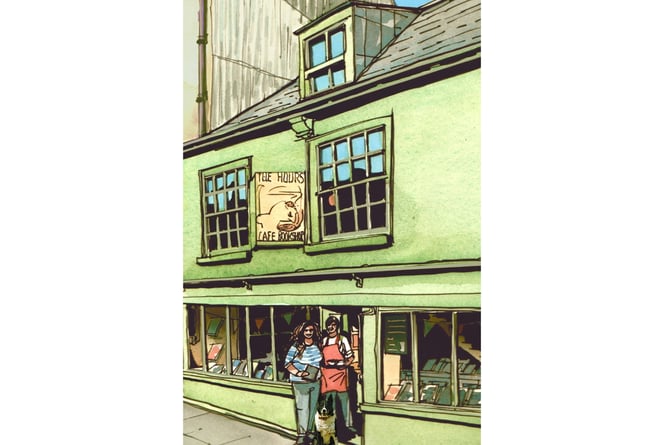 A portrait of the former building
(The Hours ) (The Hours)
Leigh explained that the space, formerly Pilgrims' Tea Room, had become available at the cathedral when a friend convinced them to have a look.
While the pair were initially concerned about the distance of the cathedral to the centre of Brecon, Leight said they could see it had "real, real potential".
As well at the indoor cafe space - which is a similar shape to the downstairs area in the wonky green shop on Ship Street - The Hours will now also have an outside area for the warmer months and some other additional indoor space.
Leigh said: "It'll also help us to diversify in terms of what we offer because in the old building, there are quite difficult limitations on space and weight to contend with, which again you don't really think about in the day-to-day running of things but when you try to do something a bit bigger you think 'oh, I can't do that' because the strength of the floor or the wall space or whatever. So, it will still be The Hours but it will just be somewhere else.
"There'll be an outside space for the summer which will be lovely. It's exciting and it's definitely an evolution for us I think, and hopefully in ten years, we've built up quite a nice following here and further afield.
"We've got people who come over from Heads of the Valleys, Abergavenny Monmouth, West Wales, North Wales, mid Wales, but also people that come on holidays to Brecon to Wales every year or couple of years and they're always relieved to find us still here.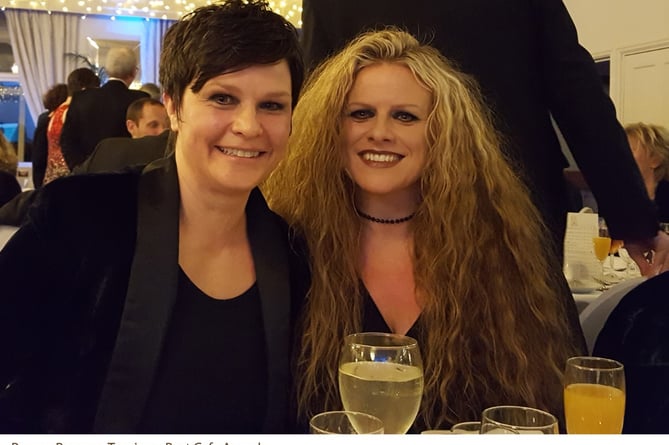 Nicky and Leigh - owners of the cafe and bookshop
(The Hours ) (The Hours)
"Fortunately we've had the opportunity to see them already this season so that we can say 'next time you come to Brecon, we'll be in a different place'. I hope people follow us, I think that they will because I think we've worked hard to earn people's loyalty and I think people like what we do and hopefully they will follow us up the hill, fingers crossed."
The cafe and bookshop has enjoyed being part of various events during its time on Ship Street before moving to Priory Hill in recent weeks.
As well as hosting events for the Fringe Festival, which runs alongside Brecon Jazz, it has hosted poetry nights, intimate gigs and even stars like Cerys Matthews.
The Hours has attracted a following in Brecon as well as wider in Wales during its decade on Ship Street - it was even recently recognised by The National Geographic as a "must-visit" location.
Customers who visited the cafe and bookshop on its opening day are still regulars now, according to Leigh.
The business started in Brecon with an enigmatic bang as, with only blacked-out windows while the building was renovated and decorated, Leigh and Nicky stuck a sign in the window saying "The Hours, coming soon" but with no other detail.
Leigh, who has cherished the relationships they have formed with customers over the last ten-plus years, said: "It's been a real emotional battle to kind of make the leap but also go 'oh, we don't want to leave this place' but I guess for the building to survive and in some respects future-proofing the business, I don't know we'd survive another thing like Covid.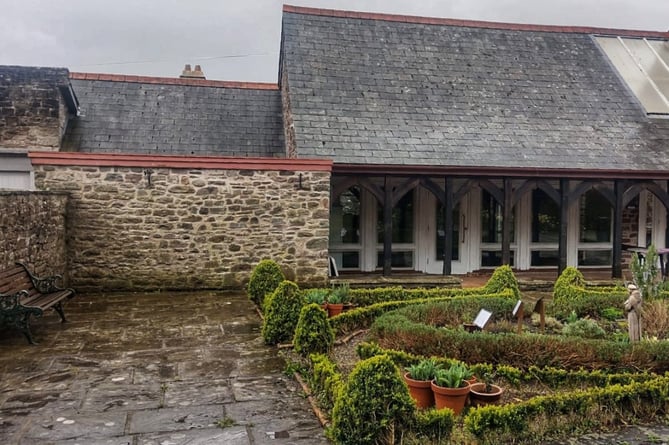 The new location for The Hours
(The Hours ) (The Hours)
"We've seen that in businesses across the town and the country - businesses have closed and not been able to re-open, there's a couple here on our own doorstep.
"I think you have to think longer-term and I think when you get to a decade, you think what does the future for our business look like, what does our work-life balance look like? What do we offer that people locally, beyond Brecon and into Wales and further afield look like? You can just become engrossed into the day-to-day running of this and actually forget what your plans were, which was to put on a lot more events, food evenings and demonstrations.
"We want to start our own festival, festival weekends, outdoor events, poetry, philosophy, that sort of stuff and actually we can't do that on Ship Street so it's about looking beyond the building and going 'what does the future look like for The Hours and for us?' And I think partnering with the cathedral, there's a lovely community up there - it feels like an obvious fit.
"It's a mixture of sadness of leaving Ship Street because it's a lovely little street, I hope we've brought something to it that people will remember and I think this is a lovely little building for somebody else starting out who just wants to try something new for the first time. It was a really good starting point but we need to evolve now and see what we can do it next."
Comments
To leave a comment you need to create an account. |
All comments 0