Permanent post office for the town of books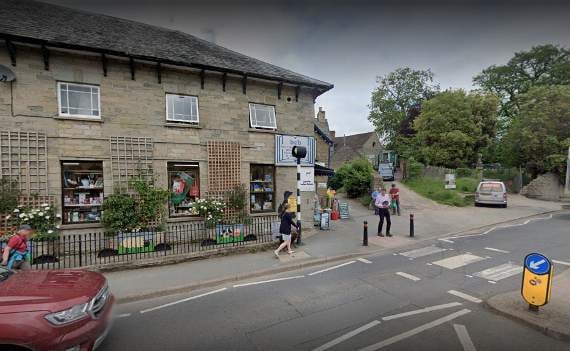 Hay Country Supplies, which is the home of the permanent post office - picture from Google Maps
Subscribe newsletter
Subscribe to our email and get updates right in your inbox.
The Kingdom of Books has secured a permanent post office to run from one of its shops in the town.
It was announced last week that the Post Office, which had up until recently been a temporary service, would become a permanent part of the Country Supplies shop in Hay-on-Wye.
Based on Oxford Road, the post office will offer the usual postal services and tax services as well as cash withdrawals, cash deposits, cheque deposits, and Post Office Card Account withdrawals.
The permanent Post Office will give a cash service back to residents of the market town which lost its last high street bank, Barclays in 2018 and its last proper Post Office earlier this year.
The Post Office, which will be open 9am until 5pm - with a one hour break at lunchtime - from Monday to Saturday, is looking to open around November 16.
The Powys County Councillor for Hay-on-Wye Gareth Ratcliffe said he was happy to hear the news of the permanent post office which he said is vital for rural communities like the town.
Cllr Ratcliffe said: "I'm really pleased that we've been able to secure a permanent post office in Hay.
"Congratulations to Syd Morris and the team who worked so hard to make this possible.
"It's really vital to have services like the post office in Hay - with the bank closure, it is the last one we have and it is needed by the community by groups like the elderly or those who can't travel."
The former Hay-on-Wye post office, which was located in High Town, closed its doors in June after the post master Steve Like retired after 35 years of service.
Mr Like's family had run the branch for 60 years with Mr Like having worked there for aproximately 53 years. The last five years he spent trying to find a buyer for the branch.
After closing its doors for the last time at 5pm on June 17, a temporary mobile service has been available in the town for residents from the carpark of the Hay Cinema Bookshop in Castle Street. The temporary service then moved to the shop on July 14 - pictured right on Google Maps - which is to become its permanent home next month.
In the print edition, we wrote that the Hay-on-Wye Chamber of Commerce and Hay-on-Wye Town Council were involved with establishing the permanent post office - this was incorrect. We are sorry for any confusion which may have been caused.