MP Fay Jones leads the way to eradicate online flashing
Thursday 10th February 2022 9:00 am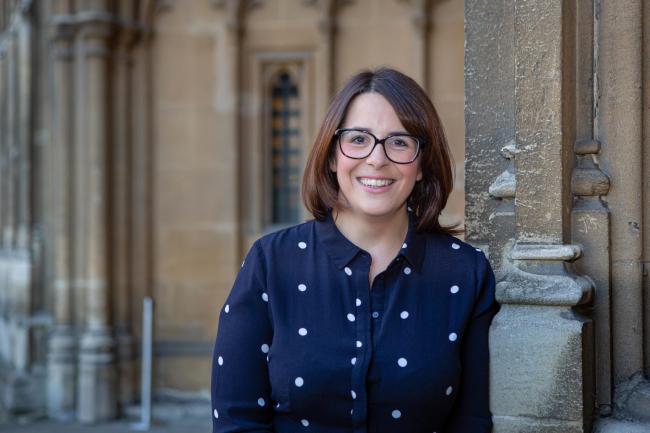 Subscribe newsletter
Subscribe to our email and get updates right in your inbox.
Brecon and Radnorshire MP, Fay Jones led a debate in the House of Commons on cyber-flashing, calling for the government to criminalise this act and include it in the Online Safety Bill.
Cyber Flashing is the act of sending an unsolicited sexual image, most commonly sent via social media platforms such as Twitter, Instagram and Snapchat. Ms. Jones has been leading an avid campaign on this issue as it affects both men and women.
Fay Jones opened her speech by outlining the pervasive act of cyber-flashing and its traumatic consequences for victims.
"It is an intimidating and distressing act that disempowers individuals, creates anxiety, and renders those receiving them vulnerable to further sexual harassment."
"There is evidence that cyber-flashing is a gateway offence to more serious acts of violence and it is time we made cyber-flashing a criminal offence on a par with its physical counterpart, to ensure the law catches up with technology."
It is not a new phenomenon. Ms. Jones has been closely working with the online dating app Bumble, which outlined that cyber-flashing disproportionately affects young women, with 48% of millennial women receiving unsolicited sexual images in the last year alone. This figure raises to 71% when looking at the number of women aged between 18-24 years old who have received a sexual image.
The Government is committed to creating a gold standard Online Safety Bill and the criminalisation of cyber flashing would ensure this.
Ms Jones' campaign has been successful in gathering cross part consensus for its implementation in the upcoming Online Safety Bill.
Ms Jones's campaign has been supported by the Prime Minister who told Parliament last year that cyber – flashing should be a criminal offence.
She closed her statement by remarking that it is imperative that we criminalise cyber-flashing in England and Wales as soon as possible. Everyday without an offence in place means victims are denied an effective route to justice.
The Minister of State, Victoria Atkins MP, reassured Ms. Jones that the government is carefully and actively considering the Law Commission's recommendation to criminalise cyber flashing.
Ms Jones summarised the issue by stating "What is illegal offline should be illegal online, and the law needs strengthening to achieve that."
Comments
To leave a comment you need to create an account. |
All comments 0