MP tells defence ministers to 'buy more British' as part of Armed Forces week
Sunday 3rd July 2022 4:00 pm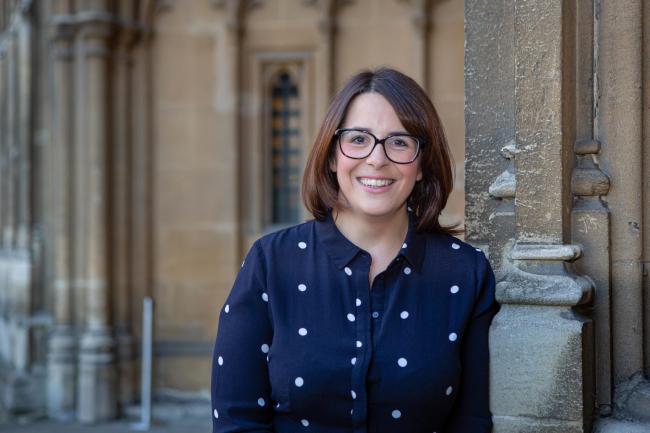 Subscribe newsletter
Subscribe to our email and get updates right in your inbox.
As part of Armed Forces week, Brecon and Radnorshire MP Fay Jones told Defence ministers last week to buy more British.
Last week, Ms Jones secured a debate in Parliament highlighting the role of the British supply chain in the UK defence sector. She used the debate to emphasise the quality of small businesses in Brecon and Radnorshire and the products that they supply to our Armed Forces. She urged the Minister to look more closely at small businesses and asked that more that rural business could be awarded military contracts.
During the debate, Ms Jones highlighted two local companies - Charlton Electronics and Compact Orbital Gears – both of which sell products to the defence sector both at home and abroad. Having spoken to both of these firms, Ms Jones highlighted some of the challenges they face on recruitment and retention to the Minister.
Ms Jones, whose partner Tim is a serving soldier on active duty, also urged the Minister to buy more British food when feeding military personnel. She told the debate that her kitchen was full of ration packs from Army exercises – the large majority of which was not sourced in the United Kingdom. She told MPs that soldiers, sailors and airmen needed good quality food for their roles – and that the Government should put as much effort as possible into buying from British suppliers.
Leo Docherty, the Minister for Defence People and Veterans who responded to the debate confirmed that the Ministry of Defence supports more than 5,000 Welsh jobs and spends £866 million with local industry – equating to £270 for every person in Wales. He congratulated Ms Jones for speaking up for small businesses: "I agree entirely with the main thrust of the speech we heard, which was about supporting SMEs as an integral part of our supply chain. They are indeed the lifeblood of the Welsh defence industry." The Minister added that the Government was committed to boosting MOD spending with SMEs to 25% by the end of this year.
Speaking after the debate, Ms Jones said: "I was glad to have the chance to lead this debate – I applied for it after going through Tim's meal rations after an exercise. Barely any of that food was British and I want to see more British products in the defence supply chain. Whether it's food in the ration packs, components in the weapons systems or large scale projects like the AJAX tank, which is being manufactured just outside the constituency.
"Buying British is the safest thing to do. When you buy British products, you are not outsourcing your security to other countries. Food is just one area where we can do more. If we feed our military more British food, we know that they are getting good quality fuel which is critical for the hard work they do – and benefiting the food producers in this country.
"I'm glad the Minister agreed to look at where we can buy more British food. This will generate more jobs and prosperity for small businesses in rural areas like Brecon and Radnorshire. But buying more from small business will boost the local economy in areas like ours. It's very positive that the Government wants to spend 25% of the defence procurement budget with SMEs by the end of the year. I will do everything I can to make sure businesses in Brecon and Radnorshire can benefit from this."
Comments
To leave a comment you need to create an account. |
All comments 0