Pupils raise awareness of coronavirus with catchy song
Friday 6th March 2020 12:42 pm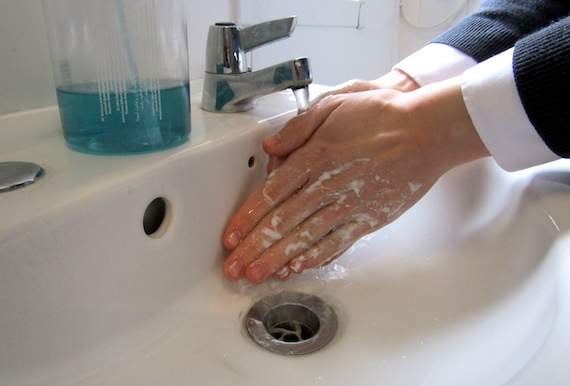 Subscribe newsletter
Subscribe to our email and get updates right in your inbox.
A SONG has been created by a primary school to help children understand the coronavirus.
Pupils at Llanfaes Primary School have been singing a song about washing their hands to the tune of 'Baby Shark'.
Deputy head teacher Catherine North said that singing and using actions to the song has helped the children understand the virus and the importance of washing their hands.
"The song was lead by Miss Thompson and her year two class and they taught the rest of the school the song and its actions,
"It's become a part of daily routine to sing the song and is encouraging children to wash their hands when they come in to school, in from break time and more often" said the deputy head.
Some pupils have been learning about the virus for their school projects and have become more knowledgable from reading about it.
Ms North said: "Some of the older children have been learning about the coronavirus for their Genius Hour projects and sharing what preventative measures could go in place.
"Comic books called Exploring the Coronavirus are available online and given to classes year two and above and has allowed the children to read about it in a lighthearted way so they're not so scared about it and are not so terrified from what they see on the news".
Visitors at the school have also been encouraged to wash their hands to show the children how important it is to help prevent the virus.
"We ask visitors to go to the toilet when they come into the school to show the children that they are washing their hands" said Ms North.