Thriller ends in narrow defeat for Crickhowell
Wednesday 6th March 2019 12:18 pm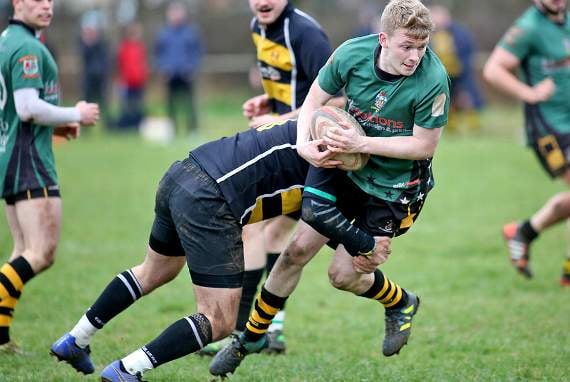 Subscribe newsletter
Subscribe to our email and get updates right in your inbox.
IN a thrilling game which saw 10 tries and the lead going back and forth, it was the visitors who emerged the victors at Parc Broyd on Saturday.
Crickhowell started the scoring with a brace of tries early on. The first came from scrum-half Richard Roberts who picked up the ball after a strong forward drive and darted over the line.
The second was a superb solo effort from Harry Summers who gained the ball on half way and left his would-be tacklers reeling with his elusive running to touch down under the posts.
Although 12 points down Brynithel fought back and gained their own converted try after strong forward pressure in the Crick 22.
The hosts stretched their lead further with another try from speedy winger Dan Bowen with Tom Keane's conversion attempt bouncing off the crossbar.
The remainder of the first half belonged to Brynithel, however, who were always dangerous close to the line.
A flurry of three converted tries left the homesters trailing by 17-28 at the break.
Nevertheless, Crick refused to bow their heads and the second half was largely theirs. With the pack working hard they exerted pressure on the visitors and were unlucky when the referee judged on two occasions that groundings by Keanu Morris and Sion Windebank had been knocked on. They finally got their reward, however, when Matt Botting crossed the whitewash.
Crick then took the lead after captain Gareth Downey made good ground then passed to Botting in close support who was tackled but cleverly offloaded the ball to Keane who ran in their firth try. The game seemed won but Brynithel stuck to their guns and, finding themselves again in close proximity to the Crick line, snatched a final try to give them a two point victory.
The game was sponsored by one of Crick's ex-wingers Richard Wyatt and the ball by Tom Harding.
With Six Nations fixtures dominating the next two Saturdays there will be no games for the club but on March 23 they will take on league rivals Trefil RFC at Parc Broyd with kick-off at the usual time of 2.30pm.