A different way of funding grassroots sport
Sunday 15th May 2022 6:00 am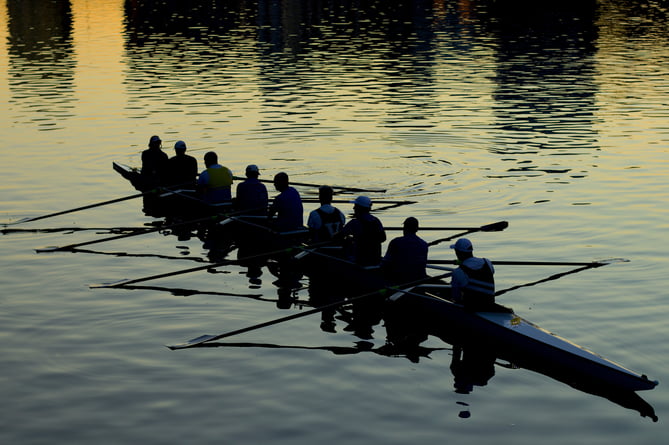 (Mitchell Luo on Unsplash )
Subscribe newsletter
Subscribe to our email and get updates right in your inbox.
Algae and power lines are among the more unusual subjects of projects supported by Sport Wales during the last six months to improve the overall experience of grassroots sport.
Through its 'A Place for Sport' fund, Sport Wales offers up to £15k to support community clubs and organisations' own fundraising efforts to make off-field facility improvements.
It's a very different fund to anything offered previously in Wales as it requires clubs to raise at least half of the money themselves by crowdfunding via the Crowdfunder website.
Among the clubs who embraced the opportunity are the Ponthir Sports and Community Club in Newport. As overhead power lines blighted a large area of their Oaklands sportsground, the club set up a crowdfunding project to raise enough money to pay Western Power to bury the cables so that more sport can be played there. A £10,500 grant from Sport Wales helped the club to achieve their overall £35,000 fundraising target.
In Flintshire, funding is being used to remove poisonous blue green algae from the 'Park in the Past' beauty spot to make a lake suitable all-year round for swimming, kayaking and diving. Boosted by £4,050 from Sport Wales, a local community group raised a total of £13,560 to pay for a sustainable water treatment programme which includes the installation of two ultrasonic buoys that will emit ultrasound waves. The soundwaves are completely harmless to the wildlife that lives in and around the lake, but will reduce the dangerous algae by over 90%.
Other successful off-field projects have included clubs raising money towards clubhouse and changing room renovations, refurbishments to kitchen facilities, accessibility adaptations for disabled users, and the installation of perimeter fencing.
Owen Hathway, Sport Wales' Assistant Director for Insight, Policy and Public Affairs, said: "We trialled 'A Place for Sport' for six months and are pleased to now be extending it for the next year. Clubs have created some really appealing Crowdfunding campaigns that have drawn support from well over a thousand people.
"When running a crowdfunding campaign, volunteers learn a host of useful skills around member and community engagement, social media communications, business to business marketing and general fundraising.
"As a result, this process helps clubs become sustainable for the long-term and set themselves up in a way that creates a cycle of success, not simply a positive one-off application for funding.
"We've been really impressed with how clubs have come up with creative solutions to problems – both big and small – that will make grassroots sport better, either by improving the all-round experience, helping a club become more economically sustainable, or by contributing positively to the environment."
Further examples of the types of projects that might receive Sport Wales funding, should they meet certain criteria, include clubs raising funds for solar panels, generators, storage, CCTV cameras, performance analysis equipment, or to set up websites and booking systems.
Rob Love, Crowdfunder's CEO, said: "Sport Wales' A Place for Sport fund has been a fantastic example of community spirit in Wales. The fund is designed for the enhancement of spaces in the local community, improving the community experience and the environmental and financial sustainability of off-field facilities.
"We've seen a great range of projects so far that have really embraced crowdfunding and, as a result, have raised awareness for their club, encouraged new members and, of course, raised vital funds to improve facilities for their communities."
To learn more about Crowdfunding and learn more about how your local community clubs and or organisations could access Sport Wales funding, please visit www.sport.wales
Sport Wales is the national organisation responsible for developing and promoting sport and physical activity in Wales.
Comments
To leave a comment you need to create an account. |
All comments 0