Competitors of all ages have just ten more sleeps to go before one of South Powys best loved Welsh cultural events.
Cwmdu Eisteddfod marks its 107th anniversary this year and the local community is looking forward very much to this annual favourite on Saturday, November 11, at Cwmdu Village Hall.
There will be the usual range of literary and musical competitions and the event is divided into two sessions, from 1:30pm onwards for the 18s and under, with the evening session from 6:30pm for all other competitors. There are a wide range of prizes that may be awarded, several in excess of £100.The adjudicators this year are Alex Davies of Chepstow for music and well known local teacher, Ydwena Jones for the literature and recitation - both will be sharpening their pencils and are looking forward to a wide ranging day and night's entertainment.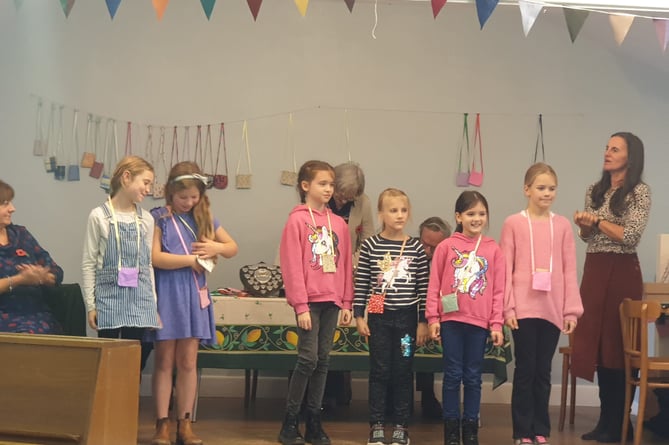 Prize winners from last year's Cwmdu Eisteddfod.
(Cwmdu Eisteddfod)
The afternoon President of the Eisteddfod is County Councillor William Powell (Talgarth & Pengenffordd) who hands over the baton to Brecon and Radnorshire MP Fay Jones, who will preside over the evening session.
For anyone wishing to have more information - and to find out about competition entries on the day - please contact the Eisteddfod Treasurer, Mrs Jean Huxley on: (01874)730282.
It promises to be a rich and varied diet of Welsh music and culture - and all will receive a Croeso Cynnes - warm welcome to Cwmdu.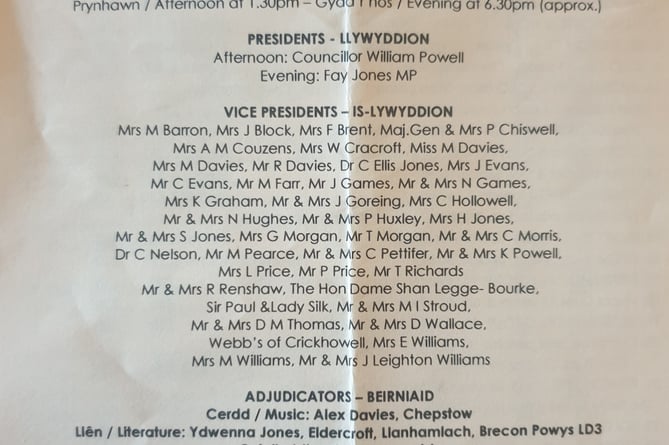 The programme for the 107th Cwmdu Eisteddfod.
(Cwmdu Eisteddfod.)