NFU Cymru hosts joint beaver meeting
Monday 21st March 2022 5:00 pm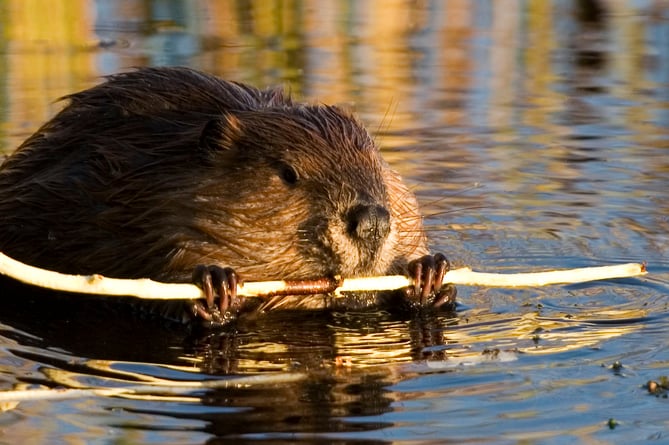 Plans have been announced to reintroduce beavers into the wild along the Dyfi River
(NFU Cymru )
Subscribe newsletter
Subscribe to our email and get updates right in your inbox.
In light of the proposals put forward by the North Wales Wildlife Trust in online workshops hosted through January and February NFU Cymru, in collaboration with FUW, hosted a joint meeting with NFU Scotland to discuss living with beavers.
Kate Maitland, NFU Scotland Regional Manager East Central and Euan Munro, NFU Scotland member discussed their experiences living alongside beavers and their lobbying attempts with Scottish Government.
In 2006 an illegal release of beavers took place in Tayside, Scotland which sparked conversations between NFU Scotland, NatureScot and Scottish Government as to the best course of action. It was agreed in 2012 to initiate the Tayside beaver study group in order to assess their impacts in the area and draw conclusions for further release. A forum was then established in 2017 to open communication lines between stakeholders to discuss the impacts of beavers and their future in Scotland.
Difficulties of beaver habitation around farms, especially low-lying arable farms, were highlighted, but it was eventually agreed that beavers could stay provided the productive agricultural land in Scotland was protected.
"The area that beavers were first seen in Scotland in the 21st Century was not the most suitable environment that could have been chosen for their re-introduction," comments Euan Munro NFU Scotland member and affected farmer.
"Our farm sits on lowland, highly productive, relatively flat arable ground with intricate drainage systems that if hampered even a little can have devastating affects across the whole farm."
The biggest issue seen in the Tayside area is when beavers burrow into banks that initially aren't visible to the landowners until strong storm surges cause the bank to burst or collapse. This then causes the water to be 'backed-up' further into the farm causing devastating flooding incidents that damage and destroy crops. Farmers have had to deploy beaver mitigation strategies by walking the watercourses on their farm to monitor beaver activity.
"Due to the nature of the burrows that beavers create they cannot be seen from a distance with the naked eye, so farmers and their workers have to set aside time to walk the affected areas," adds Kate Maitland, NFU Scotland Regional manager East Central, "this has increased costs significantly on farm with some having to spend as much as 10 hours in a day to survey their land."
In 2019 beavers were awarded protected status in Scotland, so now a farmer or landowner who needs to control the number of the animal on their farm or in the surrounding area need to apply for specific licenses. These licenses are granted for those in areas of prime agricultural land, although other areas are now being affected by growing beaver numbers and are appealing to the government to be included in the criteria for lethal control.
Mrs Maitland continued: "The beaver population in Scotland has increased significantly since their known re-appearance, it is estimated that their numbers grow by 20% each year even with lethal control. A survey is conducted annually to give an estimate of the numbers, but this is only conducted in the areas where beavers are known, it is highly likely that the figures published are an under-estimate of the actual number of beavers in Scotland."
The disparity between those that benefit from beaver activity and those that bear the costs are clearly demonstrated by the Scottish experience. Many farms now have beaver mitigation strategies in place, funded by their own businesses, and as a nation they have had to implement a National Beaver Strategy.
Gwawr Parry, NFU Cymru County Adviser for Clwyd and Montgomeryshire said: "It was clear from listening to Euan and Kate that resources can be better implemented here in Wales and a better solution for both flood mitigation and the enhancement of biodiversity should be sought first before the reintroduction of any species.
"Beavers are nocturnal animals and are very difficult to witness on a day-to-day basis as was mentioned by Euan; even though he has seen plenty of the beavers' activities he very rarely sees the animal.
"NFU Cymru believes wider consultation is required on a national level as this could potentially have a greater impact than in the River Dyfi alone. The license application is submitted to NRW and as an arm's length body governed by Welsh Government it is important that any permissions granted are in line with wider policies and are done so with full transparency.
Comments
To leave a comment you need to create an account. |
All comments 0