MP calls for Boris Johnson to step down
"I can no longer support the Prime Minister in good faith."
Wednesday 6th July 2022 3:49 pm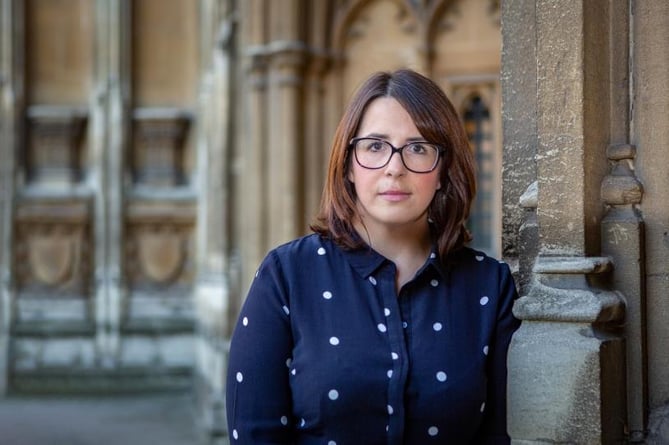 In the letter, Miss Jones thanked her constituents for their support
(. )
Subscribe newsletter
Subscribe to our email and get updates right in your inbox.
Fay Jones says she will resign as a private parliamentary secretary this Thursday, (July 7), if Boris Johnson is still in office as Prime Minister at that time.
The Brecon and Radnorshire MP has told the Leader of the Commons, Mark Spencer, that she will step down as his PPS unless Mr Johnson quits his Downing Street post.
She says on Facebook that it is with "deep regret" that she has written to Mr Spencer.
Ms Jones said: "I can no longer support the Prime Minister in good faith.
"We have an important role to oversee Business Questions tomorrow. If the Prime Minister is still in place tomorrow, I will have no choice but to resign.
"I thank my constituents for their continued support."
In her letter to Mr Spencer, Ms Jones says: "It is with deep regret that I urge you to press the Prime Minister to go.
"I have drafted this letter a number of times – after the vote to protect Owen Patterson and when the full extent of 'Partygate' revelations became clear.
"Despite my anger at the Prime Minister's handling of those events in January, I believed his promise to deliver a change of culture in 10 Downing Street, and I fully believed he could do it.
"It is clear to me now that my faith in him was miscalculated.
"While his support of President Zelensky and the people of Ukraine has been faultless, and he deserves enormous credit for delivering Brexit and spearheading the vaccine rollout, recent days confirm to me that there is a deep erosion of trust and decency at the heart of Government.
"It saddens me greatly that the Conservative Party is so wounded. I no longer believe the Prime Minister capable of mending those wounds."
Ms Jones says that serving as a PPS to Mr Spencer has been an honour.
She told him: "You have been supportive and nothing but kind and encouraging to me.
"I look forward to assisting you with Business Questions tomorrow for the last time. If the Prime Minister fails to leave office by tomorrow, I will be formally resigning my role as PPS.
"When I became the Member of Parliament for Brecon and Radnorshire, I won first prize in the lottery of life.
"They deserve to be served by a government fully capable of delivering the vision we promised them."
Comments
To leave a comment you need to create an account. |
All comments 0