National caves chairman slams tourism tax proposals
An industry boss warns that businesses are at risk from the proposed tourism tax.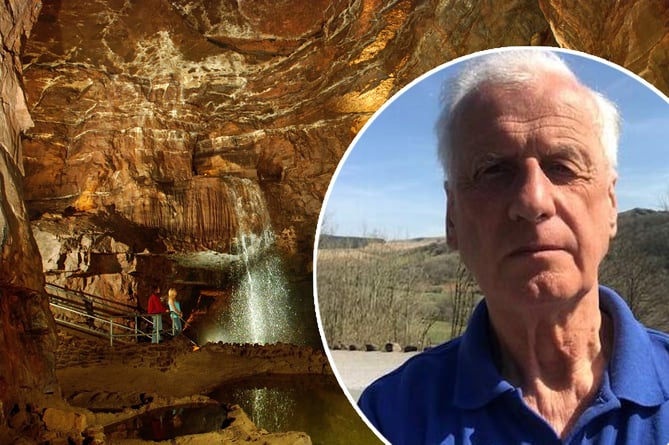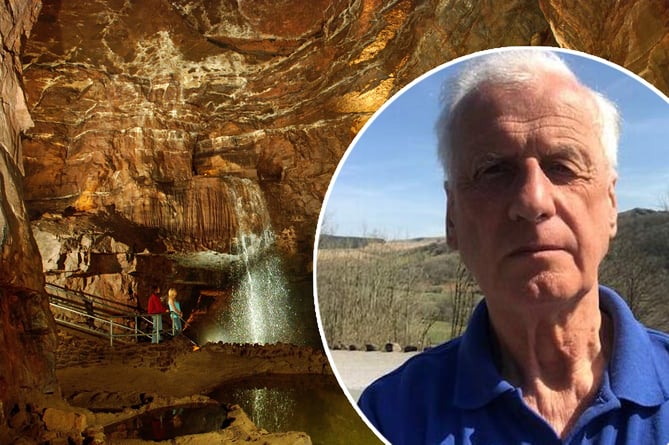 A cave at Dan yr Ogof with an inset photo of Ashford Price
(The National Showcaves of Wale and Ashford Price )
Subscribe newsletter
Subscribe to our email and get updates right in your inbox.
An industry boss has hit out at Wales' proposed tourism tax, warning that Welsh businesses are likely to suffer if the plans come to fruition.
Ashford Price, who is chairman of the National Showcaves, worries that the proposals would cause damage to the tourism industry amid rising living costs.
"It is unfathomable for the Welsh Government to even consider a tourism tax at a time when many Welsh tourism businesses are still struggling from the effects of the pandemic; still have large debts to pay off and face increased electric costs," he said.
"Even more critical for Welsh tourism is that British people are forecast to see the biggest drop in their living standards since the 50s, with £1200 of additional household costs, and a real income drop of over 3 per cent, thus for some families their future Welsh holidays are already in doubt."
The boss said he fears that tourists will simply go elsewhere if faced with a further taxation, which will leave Welsh tourism 'less competitive' in the UK market.
Mr Price said: "If this tax comes about, how many of our potential customers will simply vote with their feet and go to Devon, Ireland, or Scotland rather than pay yet 'another tax' at a time when they are trying to cope with a personal cost of living crisis?
"The Welsh Government does not seem to realise that there are many other areas of Britain that also have lovely beaches and spectacular mountains. Visit England, Visit Scotland, Visit Ireland must all be delighted that the Welsh Government is proposing to self-inflict such a wound on Welsh tourism. The prospect of pinching potential Welsh visitors will also be on their agendas.
"Surely we need to encourage tourists to come to Wales not tax them for coming?"
Tourism-related expenditure in Wales reached more than £5 billion annually in 2019, supporting more than 170,000 jobs. Tourism is one of the largest industries in the country, and its revenue is important to regional development and growth.
According to the Welsh Government, a tourism tax would raise revenue for local authorities enabling them to manage services and infrastructure which makes tourism a success.
The Welsh Government has confirmed a consultation on proposals for a local visitor levy will launch this autumn.
Rebecca Evans, Minister for Finance and Local Government, said a levy would enable destinations in Wales to be enjoyed for generations to come.
Ms Evans said: Visitor levies are a common feature in tourist destinations internationally. They are an opportunity for visitors to make an investment in local infrastructure and services, which in turn make tourism a success. Without such a levy, local communities face an undue burden to fund local services and provisions on which tourists rely. From keeping the beaches and pavements clean, through to maintaining local parks, toilets and footpaths – the critical infrastructure that supports tourism should be supported by all those that rely on it.
"The introduction and subsequent use of such a levy would enable destinations in Wales to be enjoyed for generations to come and encourage a more sustainable approach to tourism. 
Plaid Cymru's Designated Member Cefin Campbell MS said the "measure will help support a sustainable rather than an extractive tourism sector, which will help bring the greatest benefit to communities and the local economy."
But Mr Price worries that the proposals are sending out the wrong signals to visitors across the border.
"From the many English contacts I have made in tourism over the years I gather there is now a growing feeling by some in England that the Welsh Government is anti-English, and also anti-tourism," said Mr Price.
"It will be a sad day for many in Welsh tourism if these predictions are not challenged but continue to grow."
Comments
To leave a comment you need to create an account. |
All comments 0