Prime Minister 'deeply regrets' Number 10 episode, says MP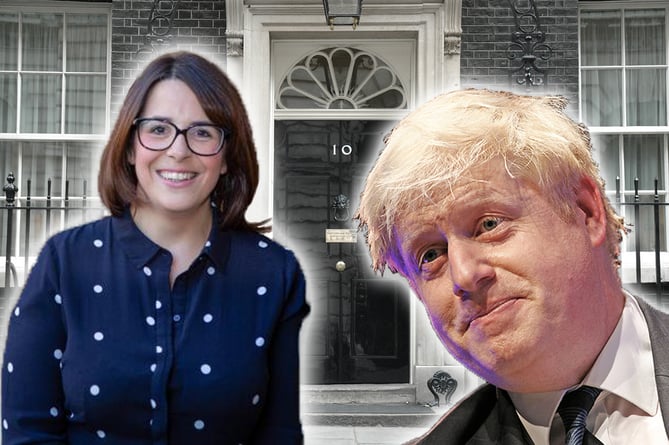 Fay Jones and Boris Johnson inset over a photo of Downing Street
(Downing Street photo is from the Number 10 Official Flickr account )
Subscribe newsletter
Subscribe to our email and get updates right in your inbox.
Brecon and Radnorshire's MP has defended the Prime Minister following the publication of the Sue Gray report and new photos of Boris Johnson making a toast at a Downing Street party.
Fay Jones said that while she feels "the whole episode" to be "deeply damaging and upsetting", she does not believe it is a "resignation issue" and that she feels Mr Johnson "deeply regrets" the events at Number 10.
Both the report by Sue Gray and the photos were released last week, renewing calls for Mr Johnson to resign from his post as Prime Minister.
While he national headlines have been filled with condemnation from within the Tory party since the report- including from former cabinet minister Andrea Leadsom who condemned Mr Johnson and his "unacceptable failings of leadership" - Ms Jones pointed out that Sue Gray's findings were "overwhelmingly" about the conduct of civil servants.
A Tweet including the latest photos given to ITV News of Boris Johnson raising a toast at Downing Street.
Ms Jones said: "The publication of the Sue Gray report last week has understandably raked over old wounds.  I fully appreciate just how angry many people are about the conduct in Downing Street.  They deserve and expect better from public servants.  I welcomed that the Prime Minister accepted his fine for the birthday party which he attended in Downing Street.  From my conversations with the Prime Minister, I know how deeply he regrets the goings-on in Number 10 and how determined he is to change the culture in Downing Street.
"The Sue Gray report is uncomfortable reading for many.  I was particularly appalled to learn that cleaning and security staff had been treated as they were.  I am glad that the Prime Minister has personally apologised to them, although he was not present at the time.  It's important to remember that Ms Gray's findings overwhelmingly talk about the conduct of civil servants in a large office building – or even in 9 Downing Street which is an adjacent building. 
"However, I am glad that the Prime Minister has taken steps to address the issues identified in the report.  Many of the personnel involved in these events have now left, and there has been an overhaul in senior leadership with Steve Barclay, Chancellor of the Duchy of Lancaster, now as Chief of Staff. 
"While I find the whole episode deeply damaging and upsetting, I don't believe this is a resignation issue – in the same way as I never called for the Health Minister, Eluned Morgan MS, to be fined after her four fixed penalty notices.  Nor do I believe the Leader of the Opposition should resign. 
"It's imperative that lessons are learned from this distressing episode and that everyone in public life commits to a higher standard of conduct than was witnessed at certain moments over the last two years."
While it is not currently known how many MPs have written a letter of no confidence to Sir Graham Brady - the chairman of the 1922 Committee who would oversee any potential leadership race - it is thought to be around 29 at the time of writing [Tuesday, May 31].
As the suspected number of letters - which can be both submitted and withdrawn - creeps closer to 30, it is more than halfway to the number needed to trigger a vote.
If 54 letters of no confidence are sent to Sir Brady - 15 per cent of the parliamentary Conservative Party - it will meet the threshold for the party to have a vote on whether Mr Johnson should continue as the leader of the party.
While there is speculation about the number of letters due to the number of MPs publicly announcing their letters, there is no definite way of knowing the real number - Sir Brady is the only person who holds the information.
Both the Welsh Liberal Democrats and Plaid Cymru have urged the Powys MPs to oust Mr Johnson leadership.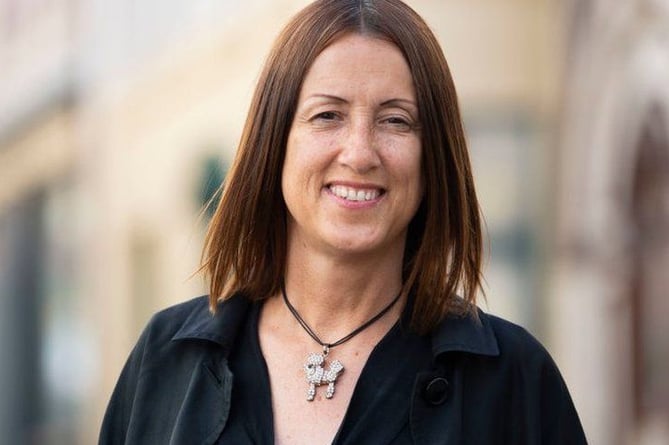 Welsh Liberal Democrat Leader Jane Dodds called on Fay Jones to condemn Mr Johnson's "lawbreaking and lies" following last week's news stories and photos.
The Mid and West Wales MS commented on the photographs of Mr Johnson raising a toast at a party in Downing Street following their publication last week.
Ms Dodds said: "These photographs obliterate the Prime Minister's claims that he did not know of any rule-breaking during lockdown and that the rules were followed at all times. While the public made huge sacrifices, he partied in Number 10. The public is not stupid. They understood perfectly well that the Prime Minister was lying to them. The only people who fell for it were Conservative parliamentarians.
"This is a key moment for Powys MPs, Fay Jones and Craig Williams. They should condemn the lawbreaking and lies of a Prime Minister who is only out for himself and should be submitting their letters of no confidence if they don't want to do a serious disservice to their constituents.
"It's high past the time that both MPs stop putting the interests of their Party ahead of the County. Every day Boris Johnson remains in office will do more damage to public trust and to our democracy."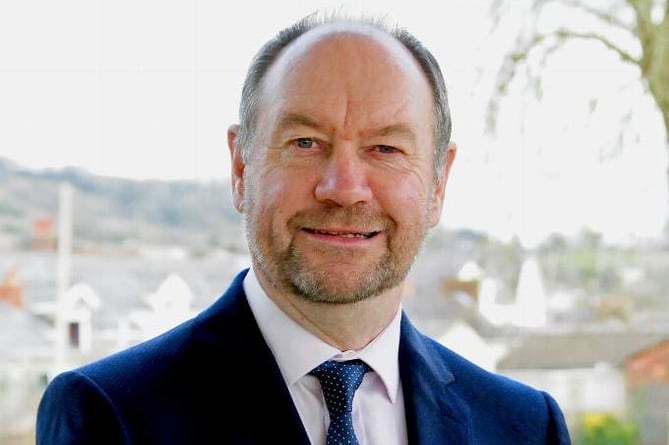 Cefin Campbell
Plaid Cymru's Mid and West Wales MS Cefin Campbell also called on the Powys MPs to push Mr Johnson to resign.
MS Campbell said: "The findings of the Sue Gray report has made the Prime Minister's position completely untenable. Clearly, he does not have the decency himself to do the honest thing and resign - and therefore I would urge his Conservative colleagues, including the Members of Parliament for Powys, to do the right thing, and formally call for his resignation. 
"Failure to do so makes them complicit in the defence of a morally bankrupt Prime Minister and his rotten Conservative government." 
Comments
To leave a comment you need to create an account. |
All comments 0