Residents fight to save Llanbedr primary school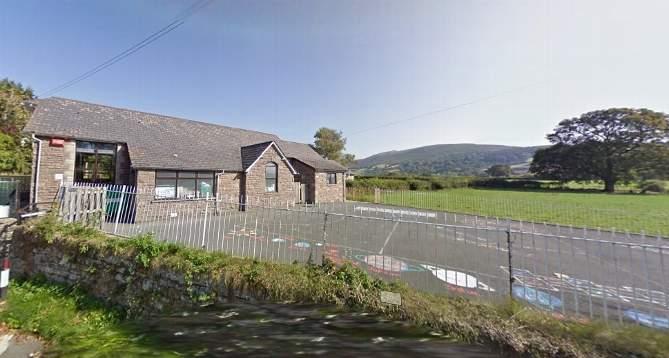 Subscribe newsletter
Subscribe to our email and get updates right in your inbox.
The community surrounding a primary school near Crickhowell have vowed that they will keep fighting to keep their school open.
The parents and governors of Llanbedr Church in Wales School have refused to accept defeat following the announcement from Powys County Council that the closure of the school would go ahead last Tuesday, March 8.
In a joint statement, the group explained why they feel the decision is wrong and that this is a fight that Powys County Council "will not win".
The group said: "As parents and governors of Llanbedr Church in Wales School near Crickhowell we have vowed to continue the fight to keep our school open. Our parents, especially, have been amazing with their support and refusal to accept defeat. They continue to work together to ensure that the school remains open and viable.
"We feel that Welsh Government have put in place support for small rural schools, especially those who enhance their communities and provide an excellent education for the children. Conservative and Independent Powys Cabinet members have ignored Welsh Government in taking the decision to close our school. Llanbedr is NOT a failing school – PCC agrees it has excellent educational standards.
"It does NOT have surplus places. It is already successfully preparing and implementing the New Curriculum for Wales. Llanbedr School deserves to be available for all children in the local area who wish to attend. We will continue to welcome new learners to our school.
"Powys County Council will, no doubt, respond with the same tired response they give every time but they must understand that this is a fight they will not win."
MS for Brecon and Radnorshire James Evans, who has been very vocal in his opposition to Powys council's school cloures as part of the transofmring education plan, described the closure of Llanbedr primary school as "utterly absurd".
Mr Evans, who spoke out against closures including Cradoc Primary School near Brecon, Llanfihangel Rhydithon Primary School in Dolau and the Mount Street Infants and Junior schools in Brecon, took to social media after the announcement last week.
In a Facebook post, he wrote "the centralisation of services in rural areas is having a hugely damaging effct on our communities. This decision should be reversed."
In a video, he added: "I was really disappointed earlier to learn that the Powys County Council cabinet have decided to proceed with the closure of Llanbedr school.
"The reason I got involved with politics was to stop rural schools closures, I have lobbied hard the individuals on the cabinet to change these decisions, along with the MP Fay Jones
"This is the wrong decision and a poor decision, and I will support Llanbedr and the pupils there, and the community in all they need to defend and keep that school in Llanbedr."
Last week Cllr Phyl Davies, Cabinet Member for Education and Property, said the controversial decision had "not been made lightly".
Describing the strategy as "ambitious" and "exciting", the cabinet member said that it had been developmed with the "best interest of the learners" in mind.
He said: "We are committed to transforming the learner experience and entitlement for our learners and we will achieve this by delivering our Strategy for Transforming Education in Powys 2020-2030.
"Our strategy is ambitious, exciting and we believe it will give our learners the best possible start they deserve. However, as we start to implement it, we will be faced with significant decisions as we look to address some of the challenges facing education in Powys which include the high proportion of small schools in the county, decreasing pupil numbers and the high number of surplus places.
"This decision has not been reached lightly. Not only has it been robustly challenged by senior leaders within the council at every step, but it has been developed with the best interest of the learners, who have been at the forefront of our discussions and decision-making."
Comments
To leave a comment you need to create an account. |
All comments 0