Councillor suspended immediately after win for alleged antisemitism in video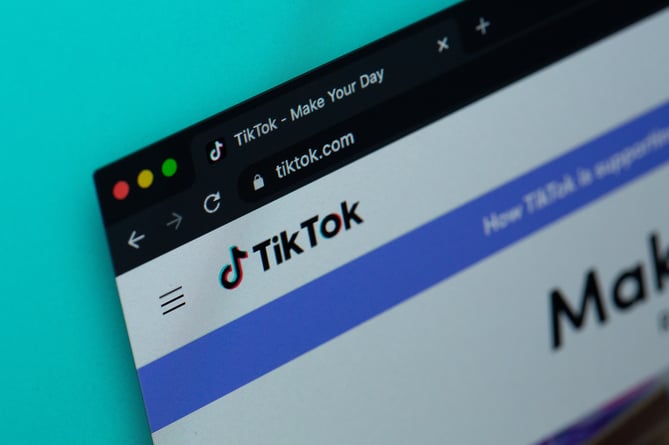 TikTok desktop homepage
(Solen Feyissa on Unsplash )
Subscribe newsletter
Subscribe to our email and get updates right in your inbox.
A new councillor was suspended as soon as they were elected to Powys council for alleged antisemitism, the Welsh Liberal Democrats have confirmed.
Little Brighouse successfully - who identifies as a non-binary person - successfully secured the Disserth and Trecoed with Newbridge ward at the Powys County Council election last week.
Winning the seat with 290 votes, Cllr Brighouse was among 24 Welsh Lib Dems to make their way onto Powys council at the count in Llanelwedd last Friday, May 6.
However, Cllr Brighouse now faces sitting on the council as a non-aligned member until the Welsh Lib Dems complete an investigation into the incident.
Cllr Brighouse allegedly uploaded a video to social media website TikTok which showed them next to a photo of a burning Israeli flag with the anti-Israeli statement "from the river to the sea" in the background.
Political news website Guido Fawkes was the first to accuse Little Brighouse of uploading the alleged antisemitic clip - Cllr Brighouse's account has since become private.
When contacted by The Brecon & Radnor Express, Cllr Brighouse said they will not be able to comment on the incident until after the investigation has finished at which point they plan to make an official statement in regards to the allegation.
It is not the first controversy that has surrounded the new councillor as they were made to apologise to Brecon and Radnorshire MP Fay Jones before the election after they called her racist on Twitter and suggested that she needed "professional help".
At the time, the leader of the Welsh Liberal Democrats Jane Dodds - also the MS for Mid Wales - said: "I am separately taking up this issue with the agent and the candidate and I agree with you that no one deserves abuse or intimidation and I can only personally apologise.
"I still have yet to see the tweet itself... but can only apologise for the unacceptable language I understand from your letter it contained."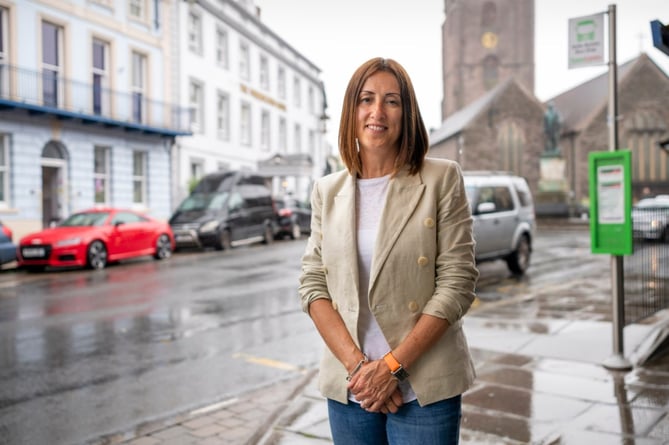 Mid and West Wales MS Jane Dodds
Ms Dodds told BBC Wales: "We are looking at ensuring that there is an apology, a full apology to Fay Jones from the candidate and I've issued an apology myself straightaway on behalf of the party."
Asked if the candidate faces any further action, she added: "My understanding is that the candidate is now on the ballot paper but we are looking at what the options are."
The Welsh Liberal Democrats, which confirmed Cllr Brighouse's suspension while the investigation is ongoing, said they have a "long and proud" record of standing up to antisemitism and that they plan to continue to champion an "inclusive society for all".
A spokesperson for the Liberal Democrats said:  "We received a complaint regarding this candidate which has been reviewed under our independent complaints process.
"As a result, they have been suspended from the party while the complaint is fully investigated.
"The Liberal Democrats have a long and proud record of standing up against antisemitism and continue to champion a liberal, tolerant and inclusive society for all."
Powys County Council was also contacted for a comment, however, it said it did not wish to add a comment on that matter.
Cllr Brighouse beat their opponents Welsh Conservative Dilys Price who received 215 votes, Independent Ray Johnson-Wood who had 50 votes, and Green Party candidate Dorienne Robinson who won 108 votes.
After their victory last Friday, they posted on their public Facebook account: "Thank you to everyone for the amazing support and encouragement. And thank you to everyone that put their faith and trust in me with their vote. I am so grateful to you all."
Comments
To leave a comment you need to create an account. |
All comments 0