One week on: Powys party leaders comment on the election results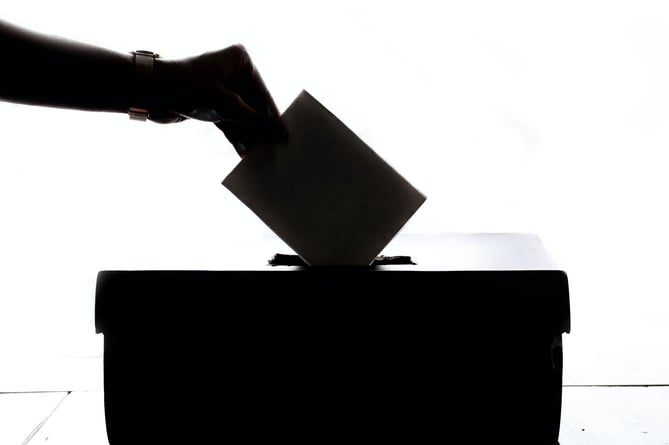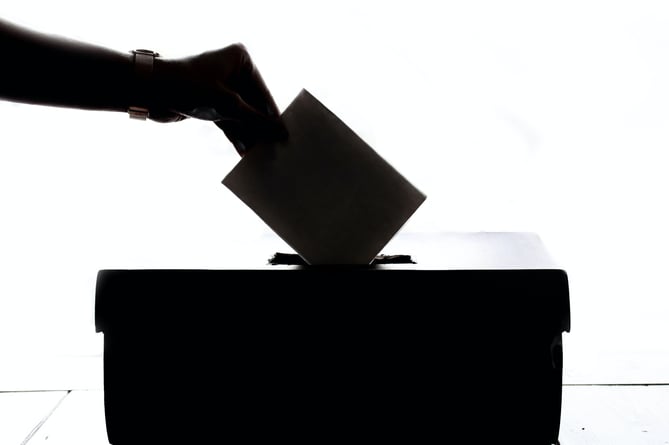 Subscribe newsletter
Subscribe to our email and get updates right in your inbox.
Following the election count last week, Powys County Council has been left with no overall majority to run the council for the next five years.
It was an impressive run for the Welsh Liberal Democrats, however, their revival of votes didn't boost them enough to gain the majority of seats.
With talks of a coalition between the Lib Dems and other progressives, it is anticipated that residents should know who will run the council after Powys's AGM on May 26.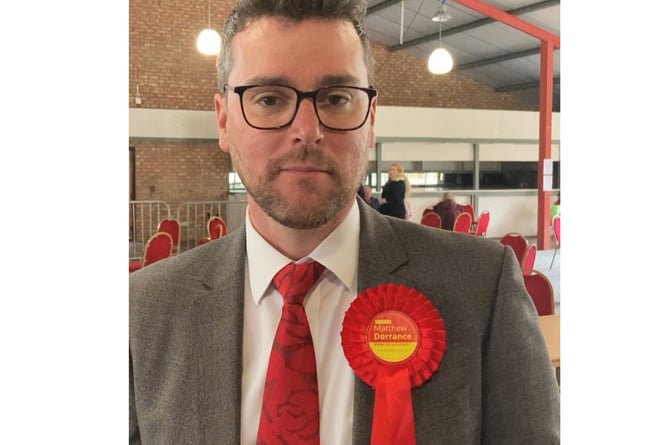 Cllr Matthew Dorrance at the count
(LDRS )
Following Friday, May 6, count, Welsh Labour leader Matthew Dorrance said he was very pleased with the party's performance.
He said: "I was very pleased with Friday's result for Labour, there were some significant victories in the upper Swansea valley and in Brecon, the two largest towns in Brecon and Radnorshire both overwhelmingly voted Labour and returned a full set of Labour councillors, and I think that's a fantastic result for the Labour party both locally and nationally.
"Personally very pleasing as well because we held every Labour councillor and gained a new one in Brecon. Obviously, as the party leader, I'd like to add that our result could have been better - I'd have liked to have seen us make some gains in the Montgomeryshire seats where we were contesting, but it didn't happen but it does give us a good foundation to start from now so we cant start planning for the next local elections, and I'm keen as Labour group leader to help build on those foundations that have been laid by some fantastic local candidates."
When asked how he felt about his own incredible victory of 1,173 votes - the highest seen in the 2022 local elections - he said it was emotional and humbling.
He said: "I always get a bit emotional because it's your name on the ballot paper and its people putting their faith in you, and I always feel like that's a huge responsibility and as somebody who was born and brought up in Brecon, it's the community I was raised, I feel very humbled by it as well. In the last local elections, I had just over 1,000 votes and it's gone up again this time. So, that kind of makes you feel very proud and humble and regardless of what party you are when you're elected, you want to represent your community to the best of your ability and when people re-elect you with more votes than you had the time before, that makes you feel good and positive about the work you've been doing.
"I'm very proud to represent Brecon, I think it's an amazing place to live, but I know it sounds cliched - representing it is the honour of my life.
"I'm meeting the Labour group on Thursday for our Annual General Meeting, we're going to elect our leadership team and our officer team for the upcoming year and we're definitely going to be talking about the direction of the council and what role, if any, that Labour will play in that.
"I have spoken to James Gibson-Watt and I have spoken to other independent councillors, they are leaders at the moment, but I've been speaking to independent councillors about the future of the council.
"I'm keen to implement as much of my manifesto as I can. I hope what we were offering people at the election would make a difference to people's lives and tackle some of the issues big issues facing our communities like the cost of living, the need to keep young people in our communities, bringing good green jobs locally - that's my aim, to represent my community and implement my manifesto and if that means working with other progressives, then I'm keen to do so."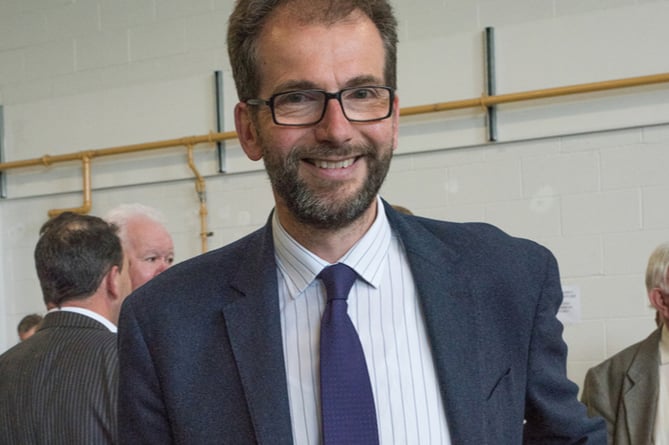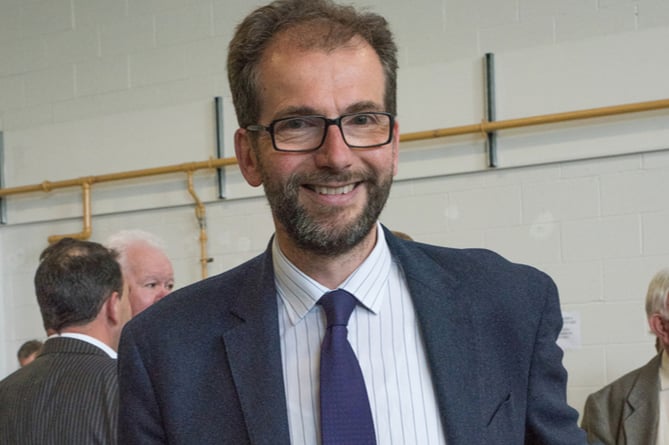 Cllr James Gibson-Watt
(Photo supplied )
Powys Liberal Democrat leader James Gibson-Watt was also very pleased by the performance of his group.
Cllr Gibson-Watt, who gave little away about the plans for Powys council's future, said he thought it was clear that the Lib Dems have "struck a chord" with the electorate.
He said: "As far as the count went, we were very pleased with the gains we made. It's a shame that we just missed out on a couple more wards, but that's the way it goes. All the candidates, worked really, really hard and we did it as you have to do local elections - you have to make as much contact with the electorate as you possibly can on the doorstep and we all did that and we've put forwarded a programme which people find attractive and that turned up int he results because even when we didn't win, our vote was very strong. We've clearly struck a chord with the electorate and hopefully, we can now deliver on that.
"We're certainly seeking a partnership agreement with at least one other group and those discussions are ongoing and looking promising actually, so we're hopeful that within a short period those will be resolved at least in principle and we'll be able to go to the council's AGM on the 26thw with some positive proposals and that we'll be able to nominate for council leader and for administration after that."
The future of Powys council is certainly one to watch as it has always been a stronghold for Independents - even when in coalition with parties like the Welsh Conservatives following the 2017 election.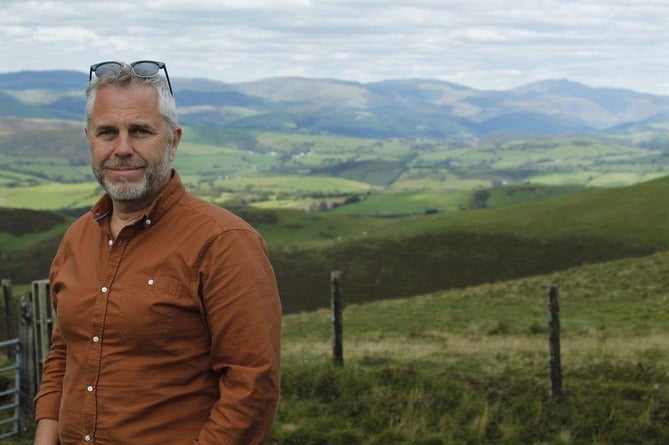 The leader of Plaid Cymru in Powys, Elwyn Vaughan commented that there were interesting times ahead in County Hall as decisions were made.
Cllr Vaughan, who is returning unopposed as the Plaid representative for Glantwymyn, commented: "We're pleased with the progression we've had - many years ago we have one candidate for Powys and they had 87 votes. This time we had 12 candidates, three county councillors elected and the best vote tally ever so it's a positive step forward basically."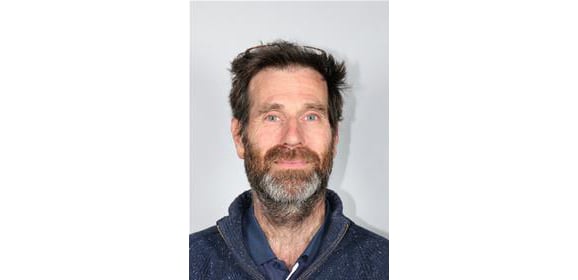 Powys' only Green Party candidate, Jeremy Thorp
(Powys council ) (Powys council)
Cllr Jeremy Thorp, the singular Green Party candidate in Powys, was also "delighted" with the outcome of Friday's count.
He told The Brecon & Radnor Express that he'd had a lot of support from the community.
Cllr Thorp said: "I've obviously delighted that the Green Party has got a seat in Powys
"It was great to have so much support from the local community here who've all wished me well and it's an exciting time because of the changes that are taking place in the council with it becoming, likely to be a Lib Dem lead council so there are likely too big changes which I know I'll be delighted part of the changes going forward.
"It was quite a close run, the count was very close so it was quite a high pressure few days or weeks but it was really good to see all the interest being shown locally in the elections."
Cllr Aled Davies
(Powys council )
While the leader of the Powys Conservative group Aled Davies, who returned to his Llanrhaeadr-ym-Mochnant and Llansilin seat unopposed, acknowledged the "hard knock" to the Tories, he also took time to pay tribute to the former Powys leader Rosemarie Harris.
Cllr Davies, who highlighted how close some of the results had been with Conservative candidates losing out by a single vote, noted the successes of the Independent/Conservative coalition from the 2017 election.
He said: "The election results were a hard knock to the Welsh Conservative group, we had hoped to build on the success of the 2017 election but unfortunately, we only stood still in the Montgomeryshire constituency and lost wards in Brecon and Radnor. There were some close results where we lost one ward by only one vote.
"But I must pay tribute to Rosemarie Harris the former Leader of Council and Leader of Powys Independents our coalition partners, for her tireless hard work over the past five years of coalition.  
"When we formed a coalition five years ago, the Council's big services were at the edge of collapse. Tough difficult decisions had to be made to transform our Council and it is now accepted that we are one of the best performing councils in Wales, Welsh Government and our regulators acknowledge the improvement made. Thanks go to the Council's strong senior management team who we worked closely with.
"In stark contrast to 5 years ago, none of our schools are now in Special Measure thanks to our teachers and the Education service, that have worked so closely together to deliver improvements, our additional investment in schools is paying off and we had plans to do so much more but now that is all at risk.
"And of course, we had to deal with the awful pandemic for the last two years, where Social Care workers made huge sacrifices to keep our most vulnerable safe and council officers delivered over £100M of grants to support businesses and individuals in Powys.
"I believe we did deliver better value for money for the residents of Powys and we did not sidestep difficult decisions. We have laid a solid foundation for our successors to build on and I wish them well. I will do all that I can to make sure that the Council delivers effective services into the future."
The Powys Independents - including non-aligned and Action for Powys - now stand leaderless since former leader Mrs Harris lost her seat to Lib Dem Jackie Charlton.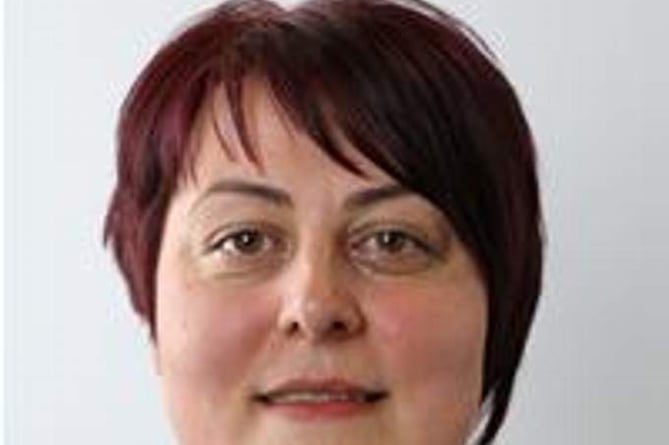 Cllr Beverley Baynham
One of the former cabinet members Beverley Baynham posted to Facebook to thank everyone who voted for her and all the support she has received over the last five years.
Returning to her seat in Presteigne with a very comfortable lead against her opponents, Cllr Baynham said she will always try to help all residents - regardless of which party they fall.
She posted online: "Thank you ever so much for all the support I've received over the last 5 years and to all the 527 people who put their faith in me once again.
Whatever your political persuasion I will always try my best to help you with any issue. Thank you once again."
Comments
To leave a comment you need to create an account. |
All comments 0